Fitness Center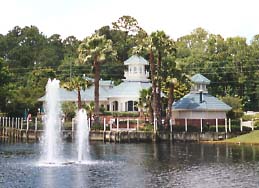 Fitness Center Information

A ProxKey III is required to enter into the 'Fitness Center'.

Posted Fitness Center Rules:

1. Only Residents of Ocean Links and Guests May Use the Facility.
2. Anyone Using the Facility Uses It at Their Own Risk and Assumes Complete Responsibility for Any Injury or Loss That May be Suffered as a Result of Such Use.
3. All Equipment and Facilities Must be Used in Accordance with Their Instructions.
4. No Smoking Allowed.
5. No Alcoholic Beverages Allowed.
6. Proper Attire Must be Worn at All Times.
7. No Equipment Shall Be Removed from the Facility.
8. No Clothes, Towels or Personal Articles are to be Left in the Facility.
9. Please Keep Fitness Center Clean and Safe.
10. Please Keep Door Closed at All Times.
11. Children Under 14 are Not Permitted in the Fitness Facility Unless Accompanied by an Adult.
Important Information
Location: North End of Clubhouse