Pool & Spa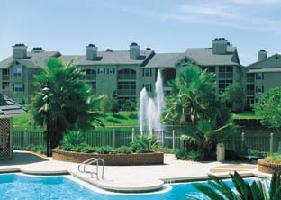 Pool and Spa Area Information

The Association has a beautiful pool and spa area adjacent to a picturesque waterway with a fountain.

The pool and spa area is next to the clubhouse and overlooks The Yards golf course in Sawgrass.

Your ProxKey III that you use to access the Tennis Court and Fitness Center is required to access the pool & spa area.

Pool and Spa Area Hours: Dawn until 11:00 PM

Pool Rules:

- The use of the pool is restricted to residents and their guests.
- Children under 14 must be accompanied by an adult. Please note: Research shows that hot tub use is not recommended for children. Please proceed using your own judgment.
- Pool Use Hours: Dawn to Dusk.
- Glassware is prohibited from the pool area.
- Please deposit all trash in the proper receptacles before leaving.
- Pets are not permitted in the pool area.
- Earphones must be used with all radios and music players.
- Appropriate swimwear must be worn in pool. Babies in diapers must wear proper protective waterproof covering for diapers.
- Due to the shallowness of the pool, no diving. No running in the pool area.
- Swim at your own risk, as there is no lifeguard on duty.
- To enter pool and spa area you will need to have the ProxKey III assigned to your unit.

Spa Rules:

- Spa Use Hours: Dawn to Dusk.
- No Pets Allowed.
- No Food, Drink or Glass.
- No Alcoholic Beverages Allowed.
- No Soap, Shampoo or Tanning Oils.
- Maximum Use: 15 Minutes.
- Children Under 14 Must be Accompanied by an Adult.
- Shower Before Entering Spa.
- Bathing Load: 7 Persons.
- Caution Maximum Temperature 104.
- Pregnant Women, Small Children, People with Heart Problems and People Using Alcohol, Narcotics or Other Drugs That Cause Drowsiness Should Not Use Spa Without First Consulting a Doctor.